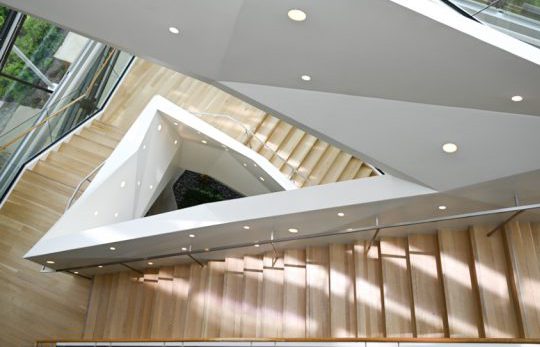 'Tis the holiday season, and hopefully you'll have some down time to read for pleasure. Check out the list below of new ebooks recently added to the RLB Library's collection. Happy Holidays!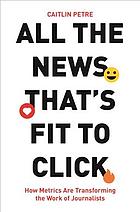 All the News That's Fit to Click: How Metrics Are Transforming the Work of Journalists. "Over the past fifteen years, journalism has experienced a rapid proliferation of data about online reader behavior in the form of web metrics. These newsroom metrics influence which stories are written, how news is promoted, and which journalists get hired and fired. Some argue that metrics help journalists better serve their audiences. Others worry that metrics are the contemporary equivalent of a stopwatch-wielding factory manager. In Desperate Measures, Caitlin Petre offers a rare behind-the-scenes look at how metrics are reshaping the work of journalism. Over a period of four years, Petre conducted a mix of in-depth interviews and ethnographic observation at three sites. The book first shows how metrics tools are designed and marketed, via Petre's research at the prominent news analytics company Chartbeat. Petre then follows Chartbeat's tool into the newsrooms of two of the company's highest-profile clients: Gawker Media and The New York Times. She finds that newsroom metrics are a powerful form of managerial surveillance and discipline. However, unlike the manager's stopwatch that preceded them, digital metrics are designed to gain the trust of wary journalists by providing a habit-forming user experience that mimics key features of addictive games. She details how the ambiguous nature of the data lead journalists to draw seemingly arbitrary boundaries around uses of audience metrics that are either legitimate or illegitimate. And she examines how metrics intersect with existing newsroom hierarchies. As performance analytics spread to virtually every professional field, Petre's findings speak to the future of expertise and labor relations in contexts far beyond journalism"– Provided by publisher.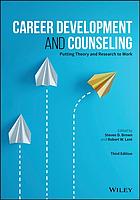 Career Development and Counseling: Putting Theory and Research to Work. "Career Development and Counseling focuses selectively on the theories that are empirically supported and useful in practice rather than an encyclopedic survey of every theory, regardless of relevance. The goal of the book is the promotion of scientifically-informed career practices from an interdisciplinary perspective. The editors and contributors draw on industrial/organizational psychology, personality psychology, etc. to further deepen their exploration of different career theories. The book begins with a new introductory chapter that highlights the importance of and need for career counseling in the 21st century. The first section covers the major empirically supported theories and section two looks at the roles of diversity, individual difference, and social factors in the career development process. Section three includes separate sections devoted to the assessment of important career constructs and occupational information systems. Section four explores the interventions for working with career issues across the lifespan"– Provided by publisher.
Command and Persuade: Crime, Law and the State Across History. "This history of crime and punishment spans 3000 years and multiple continents to reveal the larger patterns in how the state has maintained order and enforced law over the centuries"– Provided by publisher.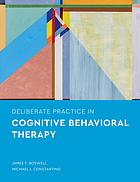 Deliberate Practice in Cognitive Behavioral Therapy. Deliberate practice exercises help students and trainees rehearse fundamental cognitive-behavioral therapy (CBT) skills to develop basic competence and hone their own personal therapeutic style. Each book in the Essentials of Deliberate Practice series contain customized exercises consisting of role-playing scenarios in which two trainees act as a client and a therapist, switching back and forth under the guidance of a supervisor. The trainee playing the therapist improvises appropriate and authentic responses to a series of client statements organized into three difficulty levels-beginner, intermediate, and advanced-that reflect common problems and concerns encountered by CBT practitioners. The first 10 exercises each focus on a single skill, such as establishing goals for treatment; assigning and reviewing between-session exercises; working with various client cognitions, behaviors, and emotions; and addressing relationship ruptures and client resistance. These are followed by two comprehensive exercises-an annotated transcript and free-form mock therapy sessions-in which trainees integrate these essential skills into a single CBT session. Step-by-step instructions guide participants through the exercises, identify criteria for mastering each skill, and explain how to monitor and adjust difficulty. Guidelines to help trainers and trainees get the most out of training are also provided"– Provided by publisher.
"This book presents deliberate practice exercises in which students and trainees rehearse fundamental cognitive-behavioral therapy (CBT) skills until they become natural and automatic. Instructions guide readers through role-plays in which two participants play a client and a therapist, switching back and forth under a supervisor's guidance. The therapist improvises responses to common client statements, ranging in difficulty from beginner to advanced, allowing them to hone their own personal therapeutic style and develop basic competence"– Provided by publisher.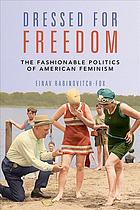 Dressed for Freedom: the Fashionable Politics of American Feminism. "Often condemned as a form of oppression, fashion could and did allow women to express modern gender identities and promote feminist ideas. Einav Rabinovitch-Fox examines how clothes empowered women, and particularly women barred from positions of influence due to race or class. Moving from 1890s shirtwaists through the miniskirts and unisex styles of the 1970s, Rabinovitch-Fox shows how the rise of mass media culture made fashion a vehicle for women to assert claims over their bodies, femininity, and social roles. She also highlights how trends in women's sartorial practices expressed ideas of independence and equality. As women employed new clothing styles, they expanded feminist activism beyond formal organizations and movements and reclaimed fashion as a realm of pleasure, power, and feminist consciousness. A fascinating account of clothing as an everyday feminist practice, Dressed for Freedom brings fashion into discussions of American feminism during the long twentieth century"– Provided by publisher.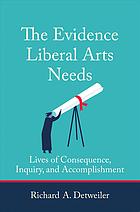 The Evidence Liberal Arts Needs: Lives of Consequence, Inquiry, and Accomplishment. "Detweiler's research statistically tests the relationship between specific liberal arts practices and later adult life, and considers the implications of those findings for higher education"– Provided by publisher.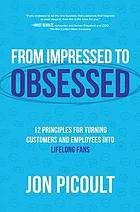 From Impressed to Obsessed: 12 Principles for Turning Your Customers and Employees Into Life-Long Fans. "Stop satisfying your customers – and start impressing them – using the strategies of Apple, Costco, Disney, and other industry dominators. If you're aspiring to satisfy your customers, then you're aspiring to mediocrity. That's the fascinating premise of From Impressed to Obsessed, a book that will fundamentally change how you think about creating a successful, beloved business. Renowned customer experience expert Jon Picoult takes you on a mesmerizing journey, showing how customer loyalty is as much about shaping people's memories as it is about shaping their experiences. Through captivating stories and studies, Picoult explains the 12 breakthrough, psychology-based strategies that successful companies use to impress customers, so they then become obsessed with the business' products and services, and encourage others to do the same. Filled with actionable examples, you'll see how you can immediately apply these principles to turn more sales prospects into customers, and more customers into raving fans. Picoult even demonstrates how leaders can use the very same principles to strengthen employee engagement. Turn your business' customer experience into its greatest competitive advantage, by applying the simple but profound lessons in From Obsessed to Impressed"– Provided by publisher.
Inequality in America: Causes and Consequences. "This authoritative reference work explores the factors driving the much-debated increase in economic inequality in American society, as well as the impact that this divide is having on U.S. culture, politics, families, communities, and institutions"– Provided by publisher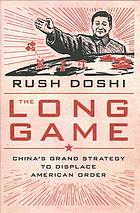 The Long Game: China's Grand Strategy to Displace American Order. "Drawing from decades worth of primary sources, a unique look into the Chinese government's grand strategy and what its true foreign policy objectives mean for the United States. For more than a century, no US adversary or coalition of adversaries–not Nazi Germany, Imperial Japan, or even the Soviet Union–has ever reached sixty percent of US GDP. China is the sole exception, and it is fast emerging into a global superpower that could rival, if not eclipse, the United States. What does China want, does it have a grand strategy to achieve it, and what should the United States do about it? In The Long Game, Rush Doshi draws from a rich base of Chinese primary sources, including decades worth of party documents, leaked materials, memoirs by party leaders, as well as careful analysis of China's conduct, to provide a history of China's grand strategy since the end of the Cold War. Taking readers behind the Party's closed doors, he uncovers Beijing's long, methodical game to displace America from regional and global order through three sequential "strategies of displacement." Doshi shows how China's strategy is profoundly shaped by key events that change its perception of American power–the end of the Cold War, the 2008 Global Financial Crisis, the populist elections of 2016, and the coronavirus pandemic of 2020. Doshi offers a comprehensive yet "asymmetric" plan for an effective US response to the China challenge. Ironically, his proposed approach takes a page from Beijing's strategic playbook to undermine China's ambitions and strengthen American order without competing dollar-for- dollar, ship-for-ship, or loan-for-loan. A bold assessment of what the Chinese government's true foreign policy objectives are, The Long Game offers valuable insight to the most important rivalry in world politics."– Provided by publisher.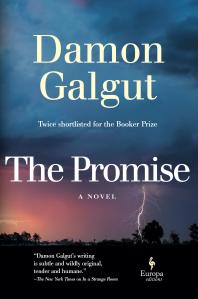 The Promise: a novel. WINNER OF THE 2021 BOOKER PRIZE A NEW YORK TIMES EDITORS' CHOICE A modern family saga written in gorgeous prose by three-time Booker Prize-shortlisted author Damon Galgut. Haunted by an unmet promise, the Swart family loses touch after the death of their matriarch. Adrift, the lives of the three siblings move separately through the uncharted waters of South Africa; Anton, the golden boy who bitterly resents his life's unfulfilled potential; Astrid, whose beauty is her power; and the youngest, Amor, whose life is shaped by a nebulous feeling of guilt. Reunited by four funerals over three decades, the dwindling family reflects the atmosphere of its country—one of resentment, renewal, and, ultimately, hope. The Promise is an epic drama that unfurls against the unrelenting march of national history, sure to please current fans and attract many new ones. "Simply: you must read it."—Claire Messud, Harper's Magazine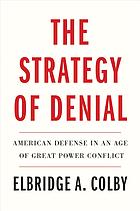 The Strategy of Denial: American Defense in an Age of Great Power Conflict. Elbridge A. Colby was the lead architect of the 2018 National Defense Strategy, the most significant revision of U.S. defense strategy in a generation. Here he lays out how America's defense must change to address China's growing power and ambition. Based firmly in the realist tradition but deeply engaged in current policy, this book offers a clear framework for what America's goals in confronting China must be, how its military strategy must change, and how it must prioritize these goals over its lesser interests.0 The most informed and in-depth reappraisal of America's defense strategy in decades, this book outlines a rigorous but practical approach, showing how the United States can prepare to win a war with China that we cannot afford to lose-precisely in order to deter that war from happening.Why and how America's defense strategy must change in light of China's power and ambition.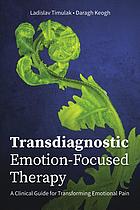 Transdiagnostic Emotion-Focused Therapy: a Clinical Guide for Transforming Emotional Pain.
"Emotion-Focused Therapy is an effective transdiagnostic treatment for the common symptoms that underlie depression, anxiety, and other related disorders. Given the high comorbidity of mental health symptoms and our growing understanding of psychopathology, transdiagnostic treatments are becoming more and more common. This book conceptualizes Emotion-Focused Therapy (EFT) as a transdiagnostic approach for treating a variety of mental health problems. The authors use elements of a modular approach that is the culmination of a decade-long research program, targeting some symptom-level presentations, as well as the underlying emotional vulnerability that manifests in depression, anxiety, and other related disorders. This approach conceptualizes and integrates a range of symptom-level EFT tasks, including tasks aimed at facilitating regulation of emotional distress, as well as tasks that specifically target self-worrying, rumination, perfectionism, and other discrete symptoms. Strategies that target clusters of symptoms, such as two-chair dialogues and self-interruption, are illustrated through richly detailed session transcripts. This book helps mental health professionals enable their clients to access emotional vulnerability, facilitate emotional regulation, guide emotional transformation processes, and engage in healthy interpersonal experiences"– Provided by publisher.
The World Turned Upside Down: America, China, and the Struggle for Global Leadership. An authority on Asia and globalization identifies the challenges China's growing power poses and how it must be confronted. When China joined the World Trade Organization in 2001, most experts expected the WTO rules and procedures would liberalize China and make it "a responsible stakeholder in the liberal world order." But the experts made the wrong bet. China today is liberalizing neither economically nor politically but, if anything, becoming more authoritarian and mercantilist. In this book, notably free of partisan posturing and inflammatory rhetoric, renowned globalization and Asia expert Clyde Prestowitz describes the key challenges posed by China and the strategies America and the Free World must adopt to meet them. He argues that these must be more sophisticated and more comprehensive than a narrowly targeted trade war. Rather, he urges strategies that the U.S. and its allies can use unilaterally without contravening international or domestic law.– Provided by publisher.
You Are Here: a Field Guide For Navigating Polarized Speech, Conspiracy Theories, and Our Polluted Media Landscape. "How to understand a media environment in crisis, and how to make things better by approaching information ecologically. Our media environment is in crisis. Polarization is rampant. Polluted information floods social media. Even our best efforts to help clean up can backfire, sending toxins roaring across the landscape. In You Are Here, Whitney Phillips and Ryan Milner offer strategies for navigating increasingly treacherous information flows. Using ecological metaphors, they emphasize how our individual me is entwined within a much larger we, and how everyone fits within an ever-shifting network map. Phillips and Milner describe how our poisoned media landscape came into being, beginning with the Satanic Panics of the 1980s and 1990s–which, they say, exemplify "network climate change"–and proceeding through the emergence of trolling culture and the rise of the reactionary far right (as well as its amplification by journalists) during and after the 2016 election. They explore the history of conspiracy theories in the United States, focusing on those concerning the Deep State; explain why old media literacy solutions fail to solve new media literacy problems; and suggest how we can navigate the network crisis more thoughtfully, effectively, and ethically. We need a network ethics that looks beyond the messages and the messengers to investigate toxic information's downstream effects."