Now that the semester is ending with (hopefully) more time to read, here is a selection of ebooks recently added to our collection.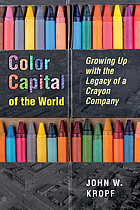 Color capital of the world : growing up with the legacy of a crayon company by John W. Kropf. 2022.
"This is the story of the crayon. Following the Civil War, three entrepreneurial families took their innovative ideas for school chalk from the kitchen stove and transformed them into the American Crayon Company. Color Capital of the World tells this story through the eyes of one of the founding family's descendants, tracing the cycle of build, boom, and bust. Readers will come away feeling a greater appreciation of the human story behind the crayon and the Ohio town that produced more crayons and paints than anywhere in the world"– Provided by publisher.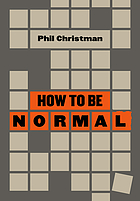 How to be normal by Phil Christman. 2022.
"Phil Christman is one of the best cultural critics working today. Or, as a reviewer of his previous book, Midwest Futures, put it, "one of the most underappreciated writers of [his] generation." You may also know Phil from his columns in Commonweal and Plough, or his viral essay "What Is It Like To Be A Man?", the latter adapted in his new book, How to Be Normal. Christman's second book includes essays on "How To Be White," "How to Be Religious," "How To Be Married," and more, in addition to new versions of the above. Find in it also brilliant analyses of middlebrow culture, bad movies, Mark Fisher, Christian fundamentalism, and more. With exquisite attention to syntax and prose, the astoundingly well-read Christman pairs a deceptively breezy style with radical openness. In his witty, original hands, seemingly "normal" subjects are rendered exceptional, and exceptionally."– Provided by Amazon.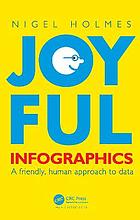 Joyful infographics : a friendly, human approach to data by Nigel Holmes. 2023.
"In Joyful Infographics, one of the leading graphic designers of recent times shows how a judicious use of humor can make infographics more understandable. Written in non-academic, easy to understand language, and with historical and contemporary visual examples presented throughout, this small book provides a short history of light-hearted graphics; it outlines eight clear ways to make graphics more understandable; it explores the importance of the audience; it shows you how to make information come alive during presentations through live-action 'performance' graphics; it discusses why joy and smiling are good for you; and it shows you how not to overdo it. Even if a subject is delicate, controversial, or taboo, being graphically friendly to the audience is the right way to explain it. It is the opposite of being clinically cold and just presenting the facts. If you can get readers to smile – the smile of recognition when they understand the graphic – you are more than halfway towards getting them to continue reading, and understanding, the intention of the piece. Joyful Infographics teaches you how to do just that"– Provided by publisher.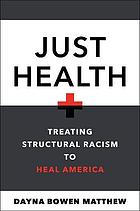 Just health : treating structural racism to heal America by Dayna Bowen Matthew. 2022.
"The author of the bestselling Just Medicine reveals how racial inequality undermines public health and how we can change it. With the rise of the Movement for Black Lives and the feverish calls for Medicare for All, the public spotlight on racial inequality and access to healthcare has never been brighter. The rise of COVID-19 and its disproportionate effects on people of color has especially made clear how the color of one's skin is directly related to the quality of care (or lack thereof) a person receives, and the disastrous health outcomes Americans suffer as a result of racism and an unjust healthcare system. Timely and accessible, Just Health examines how deep structural racism embedded in the fabric of American society leads to worse health outcomes and lower life expectancy for people of color. By presenting evidence of discrimination in housing, education, employment, and the criminal justice system, Dayna Bowen Matthew shows how racial inequality pervades American society and the multitude of ways that this undermines the health of minority populations. The author provides a clear path forward for overcoming these massive barriers to health and ensuring that everyone has an equal opportunity to be healthy. She encourages health providers to take a leading role in the fight to dismantle the structural inequities their patients face. A compelling and essential read, Just Health helps us to understand how racial inequality damages the health of our minority communities and explains what we can do to fight back"– Provided by publisher.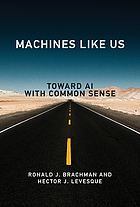 Machines like us : toward AI with common sense by Ronald J. Brachman and Hector J. Levesque. 2022.
"The authors of Machines Like Us explore what it would take to endow computers with the kind of common sense that humans depend on every day–critically needed for AI systems to be successful in the world and to become trustworthy"– Provided by publisher.